Regular price

Sale price

$14,980.00

Unit price

per

Regular price

Sale price

$14,980.00

Unit price

per

Regular price

Sale price

$12,000.00

Unit price

per

Regular price

Sale price

$18,000.00

Unit price

per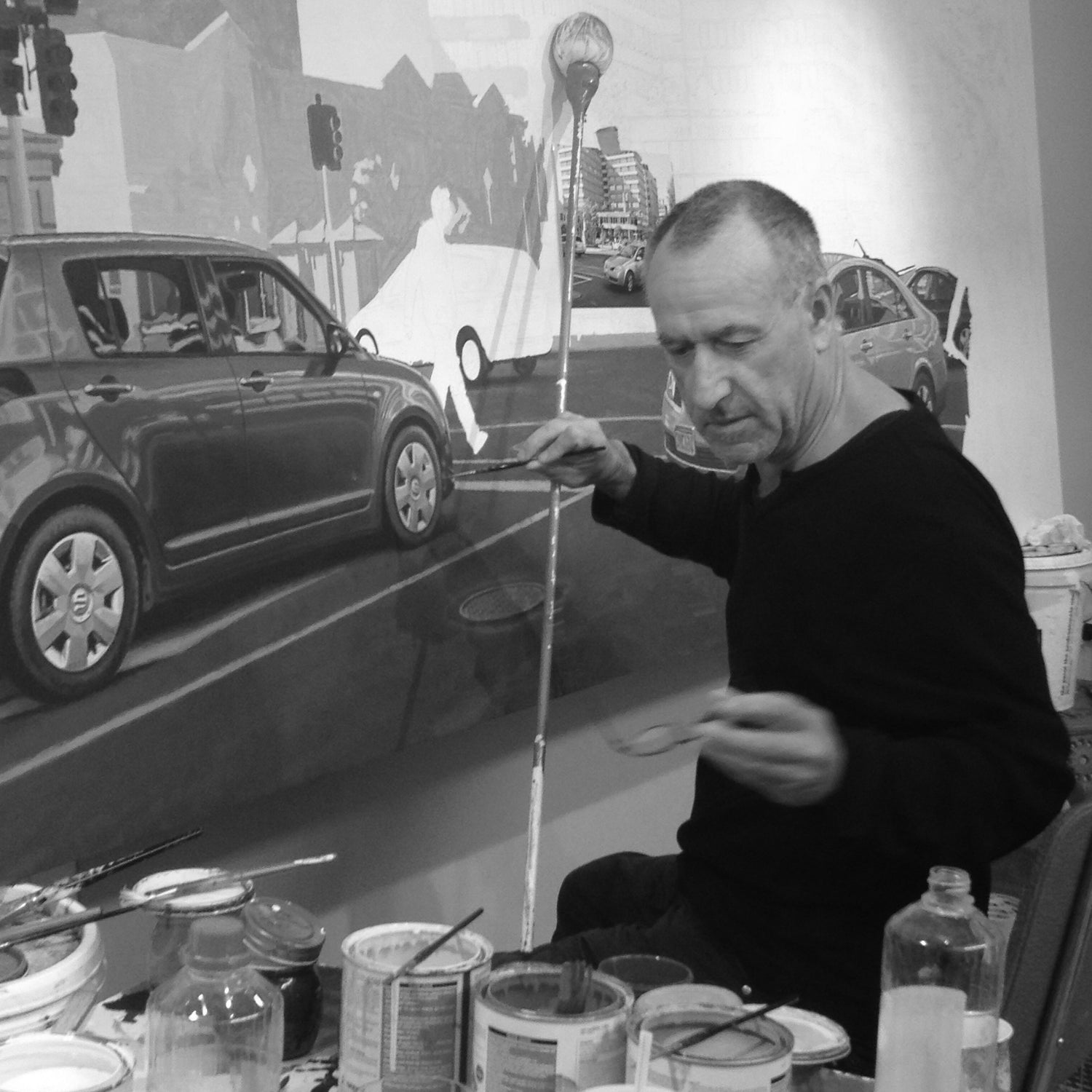 Geoff Williams
"I think one of the important functions of an artist is to extract an element of surprise from the everyday. My subjects are the local dairy, a petrol station or a fish and chip shop. The cars in my often paintings are mine or friends, and my props are often purchased from the local second hand dealer or supermarket."
As an artist Geoff is motivated by the pure pleasure and the constant challenges of painting. By offering an alternative presentation of the recognisable his intention is to provoke an emotional response.

For Geoff, the success of a painting depends, not so much on the subject, but on how the viewer relates to it. With this in mind he tends to choose familiar, everyday subjects. His images become constructions of a moment passed, rather than fleeting snapshots. He paints what he knows and the end product, while autobiographical, is also the stuff of collaborative experience.