Regular price

Sale price

$9,950.00

Unit price

per

Regular price

Sale price

$5,355.00

Unit price

per

Regular price

Sale price

$5,950.00

Unit price

per

Regular price

Sale price

$10,500.00

Unit price

per

Regular price

Sale price

$10,500.00

Unit price

per

Regular price

Sale price

$10,500.00

Unit price

per

Regular price

Sale price

$15,500.00

Unit price

per

Regular price

Sale price

$22,000.00

Unit price

per

Regular price

Sale price

$6,950.00

Unit price

per

Regular price

Sale price

$17,500.00

Unit price

per

Regular price

Sale price

$5,750.00

Unit price

per

Regular price

Sale price

$7,950.00

Unit price

per

Regular price

Sale price

$7,950.00

Unit price

per

Regular price

Sale price

$16,500.00

Unit price

per

Regular price

Sale price

$25,000.00

Unit price

per

Regular price

Sale price

$15,000.00

Unit price

per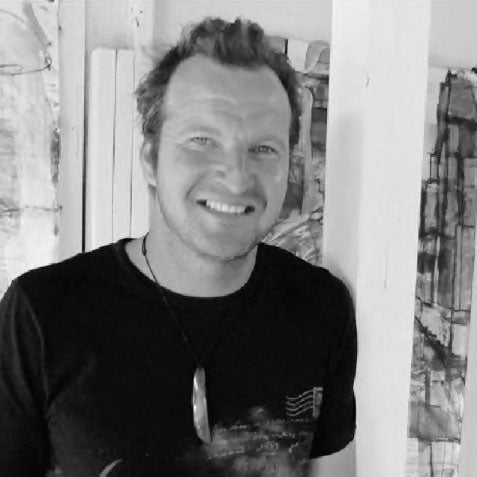 Ilya Volykhine
Based in Devonport, in Auckland, Ilya Volykhine is a critically acclaimed artist.

His long list of accolades includes being a finalist in the 2016 Adam Portraiture Award and in the 2016, 2017, 2018, 2021 Walker & Hall Art Awards. International accolades include work in the Archibald Prize at the Art Gallery of New South Wales and the Blake Prize for Religious Art, the Jacaranda Drawing Prize and the Imago Mundi New Zealand Collection.

Ilya was born in Ust Labinsk, Russia, and he and his family have lived all over the world; Ilya has exhibited and held residencies worldwide, from New York to Estonia. Similarly, his artwork can be found in private and public collections around the globe. Since moving to New Zealand in 2009, Ilya has exhibited throughout New Zealand in both solo and group exhibitions. His work is held in numerous private and corporate collections worldwide.

Ilya Volykhine's paintings are darkly comic, the characters within his pictures battling their way through the anxieties and joy of life, his narratives loose, playful and chaotic. What lies at the heart of these paintings is Volykhine's intuitive process, his willingness and confidence to allow the story to unfold as he paints, his expressive brushwork opening up a space for his characters to breathe, to take on a life yet unexplored.