Regular price

Sale price

$17,850.00

Unit price

per

Regular price

Sale price

$49,500.00

Unit price

per

Regular price

Sale price

$28,000.00

Unit price

per

Regular price

Sale price

$19,500.00

Unit price

per

Regular price

Sale price

$38,000.00

Unit price

per

Regular price

Sale price

$15,000.00

Unit price

per

Regular price

Sale price

$14,500.00

Unit price

per

Regular price

Sale price

$15,000.00

Unit price

per

Regular price

Sale price

$39,995.00

Unit price

per

Regular price

Sale price

$15,000.00

Unit price

per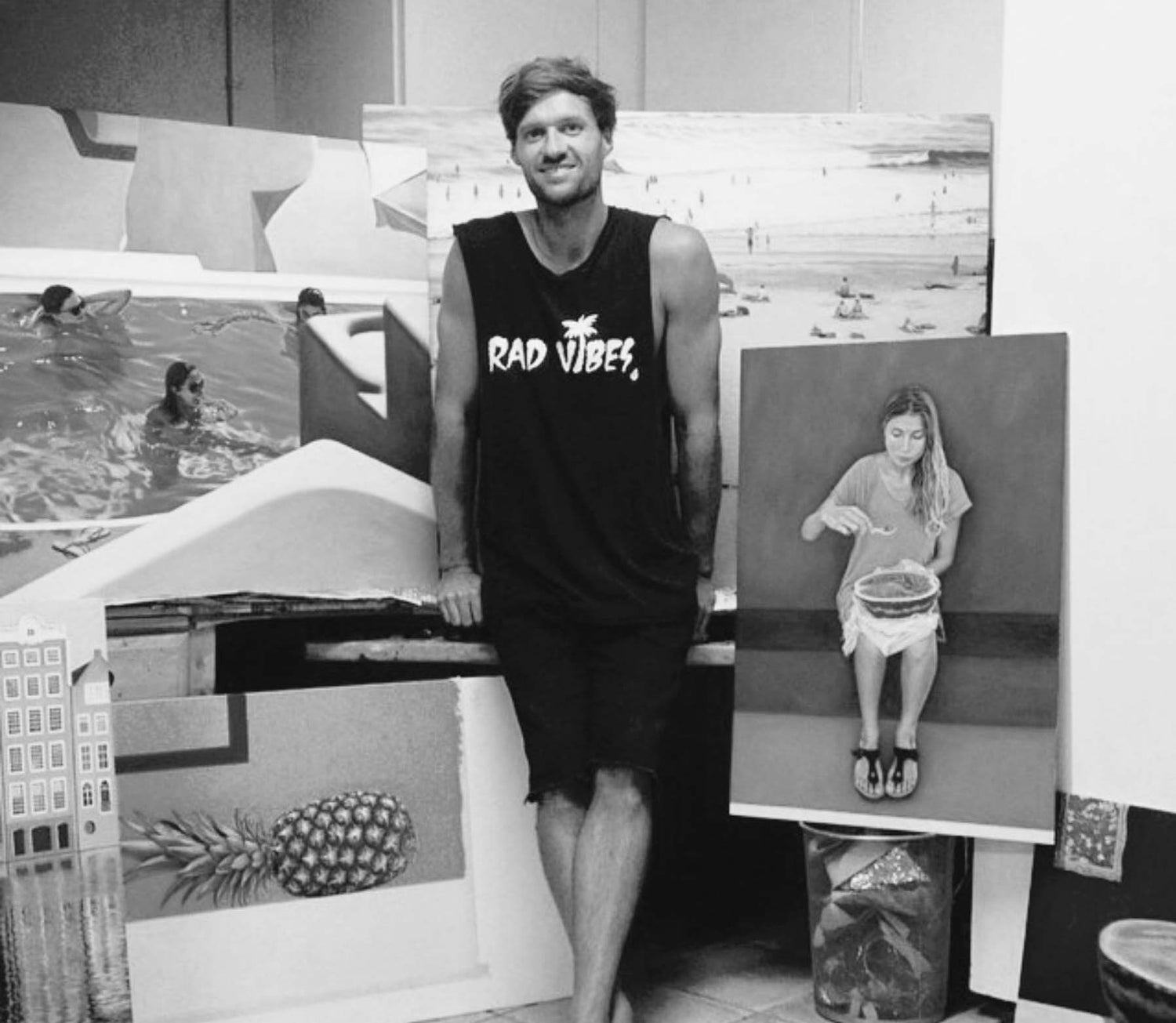 Isaac Petersen
"My work is a culmination of stories from my life, my home, and places I have been,"
Isaac says.

"I hope to leave the viewer with a good feeling. Whether they can relate to my painting with a past experience, or by a fantasy of somewhere they would like to go, my painting should take them there."
Isaac Petersen is a contemporary oil painter from New Zealand. He grew up on the rugged shores of the North Island's west coast and now splits his time between the coastal towns of New Plymouth and Australia's Byron Bay.

Isaac started surfing when he was just ten years old and his love of New Zealand's coastal landscapes inspired him to put his interpretation onto canvas. He excelled at art at school and went on to study Graphic Design at Taranaki Polytech. While studying, Isaac sold his first painting and demand for his watery landscapes steadily increased.

He now paints full time, depicting pool scenes and still life as well as rugged coastal waters. Isaac often travels overseas, taking inspiration from new landscapes and re-invigorating his love for the unique New Zealand landscape. In recent years, his wife Erika often appears as a familiar figure in his paintings, adding depth and connections to the places in his paintings.

Isaac predominantly uses oils on canvas to recreate his lively, summery scenes in a photorealist style with shimmering aquamarines, deep navy blues and vibrant teal. His works have strong appeal with New Zealanders and those who love the New Zealand scenery. He regularly holds solo and joint exhibitions and his works appear in private collections around the world.