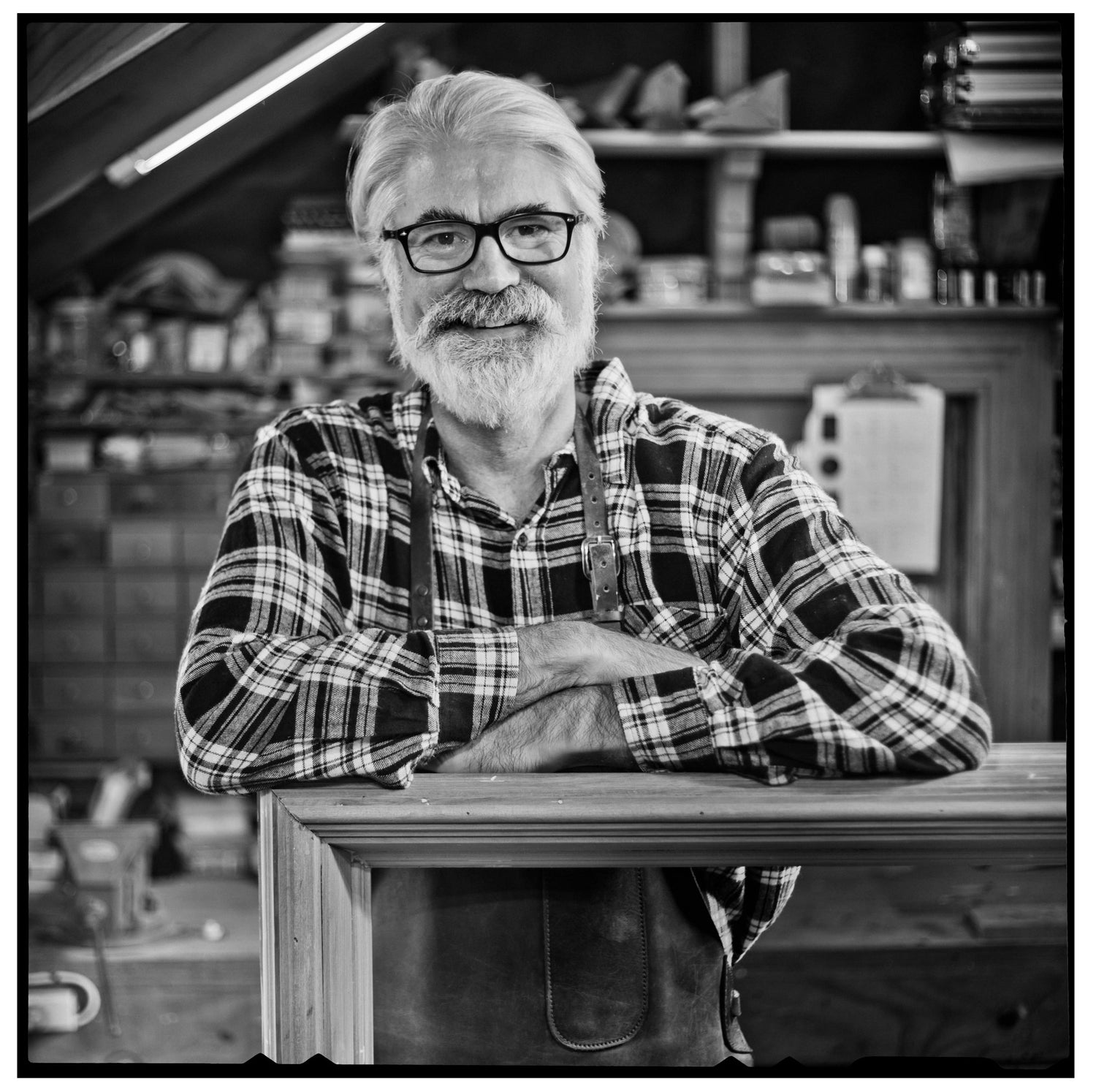 Jae Frew
Jae Frew, a prominent contemporary portrait photographer based in Tāmaki Makaurau Auckland, New Zealand, has an extensive career spanning three decades in the advertising, magazine, and film industries. Throughout his career, Frew has photographed a wide range of subjects, including prime ministers, heads of state, TV personalities, corporate CEOs, actors, and sports figures. His approach to portraiture involves providing minimal direction, allowing the authenticity and true essence of the subject to shine through in his photographs.

In 2020 Frew had the opportunity to devote time to his personal photographic projects, resulting in a series of still life avian works. The formal, fine-art portraits of birds evoke 19th century portraiture, symbolising the beauty and historical significance of the feathered subjects. Framed in grand, bespoke timber frames, the birds are elevated to ancestral status.

To ensure the utmost accuracy in his work, and with the kind support of Institutions such as the Museum of New Zealand Te Papa Tongarewa and Auckland War Memorial Museum Tāmaki Paenga Hira, Jae Frew sought access to their natural history collections. These invaluable resources provided him with the opportunity to closely observe his avian subjects from various angles. This approach allowed Frew to capture the intricate details and nuances of each bird's form, just as he did during his childhood experiences with aviary birds. They are captured in a way that suggests they could come to life at any moment, inviting viewers to attribute personality, memories, and history to each bird, just like with familiar family portraits.

Notably, Frew deliberately positions each bird against images of Victorian wallpaper, some sourced from Historical Homes. These wallpapers once adorned the walls of houses constructed from native timber, akin to the material Frew utilises for his frames. By seamlessly incorporating these elements, Frew establishes a multi-layered connection to the past, creating visible reminders of the intertwined history of New Zealand, including the forces that led to the decline of forests and bird life. With meticulous care, Frew shapes, carves and designs frames that relate and harmonise with each subject, using reclaimed native timber. This process connects him to his father's woodwork teachings, honouring his skills of the craft while giving new life to discarded endangered wood.

Through his in-depth knowledge of portraiture and his lifelong passion for birds, as well as his skill in working with wood to create objects, Jae Frew combines these elements to create a visually captivating series of photographs that both honours New Zealand's native wildlife and prompts viewers to reflect on the importance of conservation. These poignant photographs serve as a powerful reminder to cherish and protect what remains of our natural world today.