Regular price

Sale price

$14,800.00

Unit price

per

Regular price

Sale price

$14,800.00

Unit price

per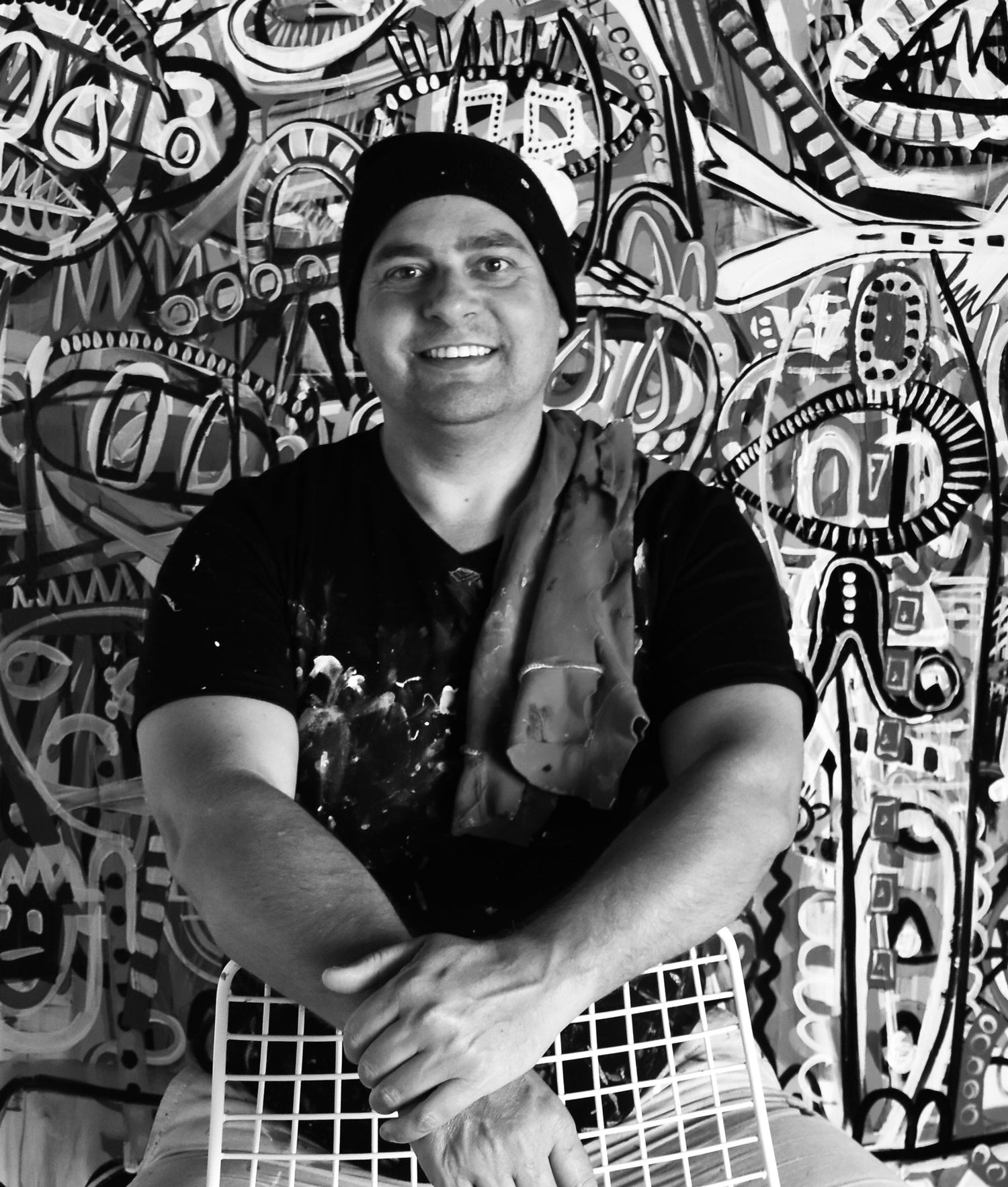 Maico Camilo
Originating from Brazil, Maico Camilo has been a professional artist for almost 2 decades, after embarking on a transformative artistic journey that first brought him to New Zealand in 2005.

Guided by the dynamic interplay of acrylics and mixed media, Maico's artistic compositions delve into the depths of his personal narrative. Through his work, he invites us to question established paradigms while embracing a diverse range of artistic vocabularies. His creations extend an open invitation to confront the fundamental truths of our world, bridging geographical and cultural divides.

Having lived across many different continents with his partner, Maico's artistic voice resonates across collections worldwide, having been invited to exhibit in some major Art locations such as New York, Milan, Paris, Sydney, Tokyo, and Venice, amongst other art capital cities. As Maico returns to the embrace of New Zealand, the place where his artistic journey began, his art continues to evolve. It acts as a mirror, reflecting the multi-faceted dimensions of existence, that beckons viewers to engage with the complexities of life, as he extends his hand and heart through the canvas, his artistic prism capturing the essence of the human experience.

The culmination of his artistic journey is epitomized in his recent gallery show (2023), at the Auckland Art Museum - He was invited to exhibit in a collaborative contemporary exhibition, showcasing interdisciplinary Brazilian Artists. Works in this exhibition encapsulate experiences, emotions, and creativity from his global travels.

In each of Maico's compositions, a dialogue emerges - one that transcends language and geography, it's an invitation to embrace the vibrant colours of cultural diversity, through the eyes of his art.