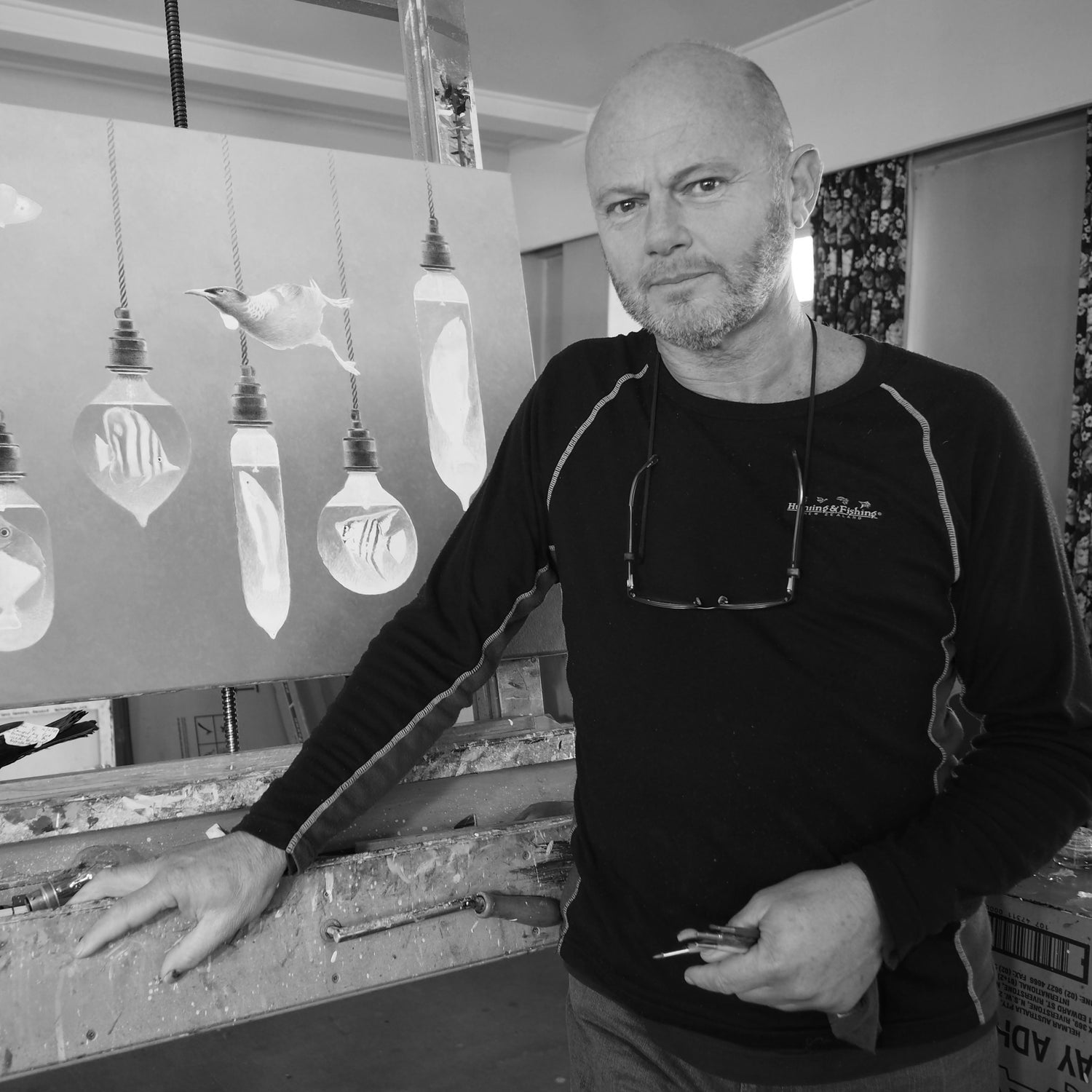 Paul Martinson
The works of Paul Martinson are both poetic and troubling. Primarily a realist, Paul's body of work has been characterised by the placement of wildlife in imaginative and unusual settings. References to the known world are complicated with nonsensical paradigms; a fish in a light-bulb; a biomorphic bird.

Although reference to a Surrealist vernacular would not be entirely misplaced, Paul does not stop to antagonise absurd serendipities, but rather to get behind their meaning. He attempts to illustrate what would otherwise be considered the inexplicable. He says, "there is no real fundamental difference between a bird or a fish, a person or any animal from my own perspective."

Paul boasts a career as a research technician, committed to the science of nature. He courageously considers a myriad of deep philosophical issues, his pedantic technique reveals the intense concentration he exerts on cognitive complexities. Despite the delicate, meticulous handling of canvas surface and the soft gradation of subtle hues, it is as though Paul is trying to get "behind the scenes" of life itself. As a viewer you are transported into the reflections of a scientist coming to grips with the mysteries of life as they unfold and return into the unknown.