Regular price

Sale price

$7,950.00

Unit price

per

Regular price

Sale price

$7,950.00

Unit price

per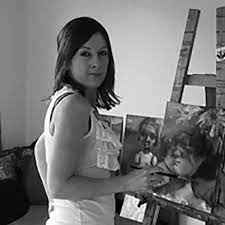 Suzy Platt
Suzy was born in Dunedin, where she lives with her husband and four children. Largely self- taught and remarkably talented, she paints quickly and prolifically. Her portaiture works are highly sought after, and she has gathered many admirers around the world including Claudia Schiffer and Kim Kardashian.

As a child, she and her family spent holidays in Sydney with her grandparents who were strong mentors and a defining influence, having a passion for all things relating to art and music. Here too, she developed a deep appreciation for Australian art and artists such as Russell Drysdale and Charles Blackman, whom she continues to admire and draw inspiration from.

Early works explored the ideas and techniques of the early modern artists such as Picasso, Modigliani, and Chagall. Noticeable in Suzy's works is a beautiful feel for balance that typifies
all her work: in the breathtaking use of light and shadow; in the use of lustrous colour; in the tension between strong masses and delicate lines. Emerging aspects that recur through her work are wide eyed young girls caught in their inner domestic world, predominantly depicted as: harlequins and pierrots; the innocent lone children in an elusive story.